Auto Insurance, Home Insurance, Business Insurance, Life & Health Insurance in Raleigh, Durham, Wake Forest, Morrisville, Chapel Hill, Cary, NC, and all of North Carolina
Finding the right independent agent
To protect your auto, home, business and life insurance is one of the most important things you can do. Knowing that your assets are protected relieves stress and allows you to enjoy your life in North Carolina. For more than 40 years, Insurance Center of Durham has been helping people attain the best insurance for all their needs. As a full-service agency, we are known for providing insurance options which meet the needs of our customers. We've been in business since 1979, providing our knowledge of insurance products, to make sure you get the right insurance, which will help you in your time of need.
Insurance Center of Durham
Protecting what matters most to our clients throughout North Carolina
Making informed decisions about the type of insurance policies you require is our goal. We gather insurance plans which will fit your needs and we work with you by discussing each policy, what they entail, the cost and the benefits. Our goal is to help you make the right decision regarding which policy will protect you or your family with auto insurance, home insurance, business insurance and life insurance in Raleigh, Durham and the surrounding towns in North Carolina. Representing "A" rated insurance carriers allows us to offer you the top selection of insurance products available. Whether you are new to buying insurance or need an insurance renewal, we are here to help you with all your insurance needs.
Proud to be Independent Agents
As an Independent Insurance Agency, we offer options that you simply do not have with a 'captive' agency. A marketplace that offers selection promotes competition …and that means competitive pricing. Learn more about Insurance Center of Durham and the benefits of working with us by visiting our About Us page.
Full Service
Experience, professionalism and technology: all three play a vital role in the way the Insurance Center of Durham serves the needs of our customers. It starts with our agents and staff members: each dedicated to achieving customer service excellence and having industry experience. Our team shares a commitment to doing business with integrity, actively listening to the needs and concerns of each client and going beyond the norm to deliver true personal service. We use the latest software to ensure you receive the most efficient service possible, from rate quotes to claim submission. Putting you first…that's what matters most at the Insurance Center of Durham.
Our insurance SERVICES INCLUDE:
Companies We Represent: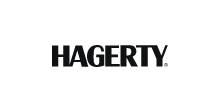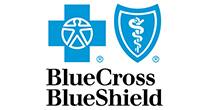 Testimonials
"Brett's not much of a golfer, but he makes up for it with customer service," said Karl Kimball, PGA Professional and Director of Golf at Hillandale Golf Course in Durham. "I've been working with Brett Roberts as our company benefit provider for six years ...

"Five years ago, while I was at community event, I meet Phil Wolf. He was very pleasant and easy to talk to. It turned out, I needed to get my insurance updated, and I was looking for a better rate on my various ...

"I've known Phil Wolf for a long time, but it wasn't until I started working at Meals on Wheels that I started working with him. He's been our agent for the last four years. Phil helps us with all our insurance from Business ...

"Phil joined our synagogue at the same time I started my job. Shortly thereafter, Phil came to me and asked if he could have a chance to earn our business. That was seven years ago, and I haven't looked back since." "Phil handles all our business insurance — from liability, Directors ...

"On our 75th anniversary, we took some of the silver melted down from old film and minted Strawbridge Studios coins," Ken said. "On one side we included a quote my grandfather often repeated, which is: Honest value never fails. "That is the motto by ...

"You guys make my life a lot easier by knowing my small business insurance needs. Looking forward to be working with the whole Insurance Center of Durham team for a very long time."